Insulating your home is a very important thing to do, especially if you want to be 100% certain that you lower the heating bill. However, not many people know exactly what parts of their home should obtain insulation, why, and how it is best to do this.
Garage Door Repair Cottonwood Heights has put together a list of very useful things to do and know when it comes to garage doors and insulation. If you want to learn more about this topic, make sure to read on!
Choose the Right Door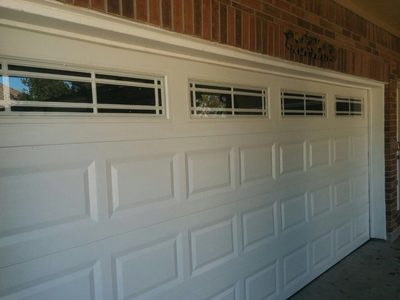 Before even starting insulating the garage, make sure to choose the right door. These days, there are a lot of door types and materials on the market and it can be very easy to be confused about them. However, with a bit of research you will be able to make the best decision for your home.
Aluminum doors are the cheapest type of garage door on the market at the moment. Although very common, they come with a big disadvantage: they cannot be properly insulated in any way. Furthermore, are not very sturdy and prone to dents as well – so customers might want to consider a larger investment when it comes to this.
Steel doors and fiberglass/vinyl doors are considered to be among the best ones when it comes to insulation. Cheaper than a wooden door and yet still extremely good looking (especially on certain types of homes), steel doors are excellent if you want to make sure heat and cold do not get in or out of your garage (and hence, from your home).
Wooden doors are considered to be easy to insulate, but keep in mind the fact they can get quite expensive and even more so if you want to settle on a more special kind of wood. If you can afford it, they provide great looks, durability, and insulation!
Other Things to Consider
Many of the doors arrive with insulation foam that helps keep the temperatures in your garage as steady as possible. However, keep in mind that the above-mentioned tips stand as true even if you choose to use the insulation foam as well.
Furthermore, be very wary of the garage doors that advertise themselves as extremely suitable for insulation (such as those that claim that they can get an R-15 to R17 insulation level). Same as with everything in the world, things that sound too good to be true are probably not and these doors are no exception.
Last, but definitely not least, make sure your door is properly installed. If the installation is not applied properly and if the sealing elements are not properly installed, the air will get through and all insulation efforts will be significantly diminished.